What?
Symbolic8 is an app that makes it super easy to symbolicate iOS crash logs on Mac OSX.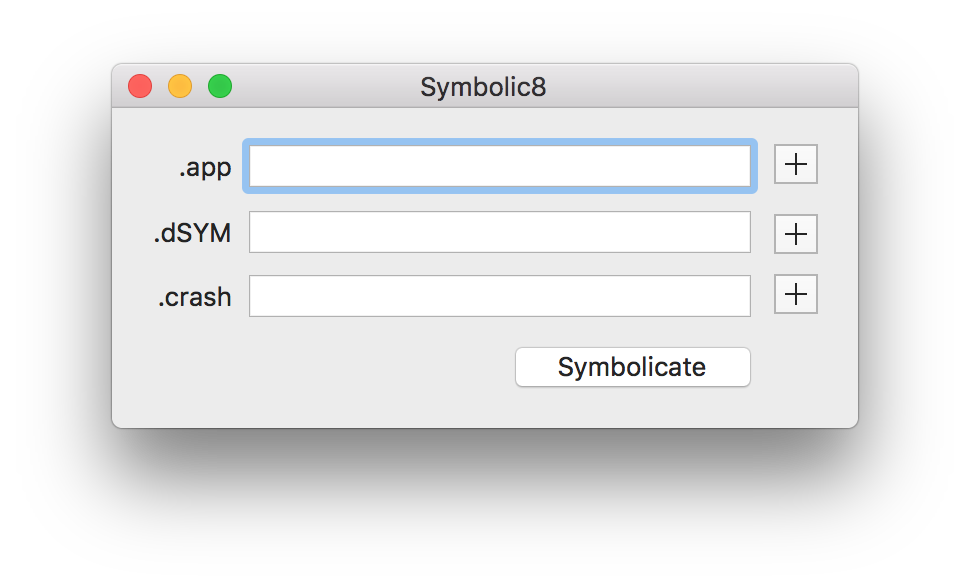 Why?
A friend of mine asked me if I knew how to symbolicate crash logs and instead of replying with a answer I wrote a simple app :)
How?
Download this zip archive
Unarchive it.
Start the app (make sure that you can open apps that haven't been signed)
Browse and select the path to your: .App, .dSYM and .crash file and hit Symbolicate.
Name your symbolicated crash and click ok.
Good luck with fixing that crash!
---